AJ Dance Reviews Lars Behrenroth's Tambor Atlanta DJ Gig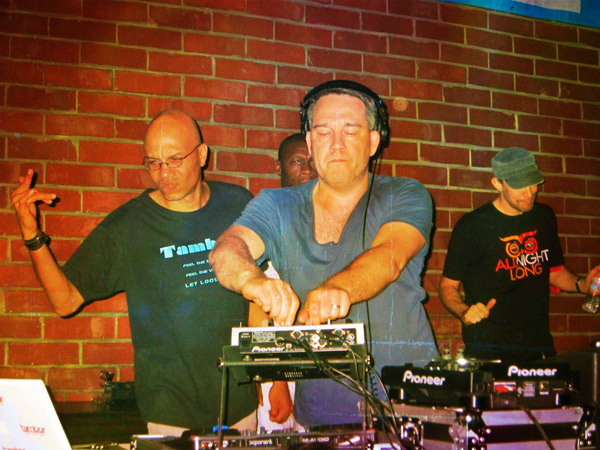 AJ Dance from Atlanta reviews the parties he enjoys and the DJs who make him dance and he might have been present at all of Lars Behrenroth's gigs in ATL. When Lars recently played at Stan Zeff's and DJ Be's TAMBOR party this was no different and AJ reviewed the gig with a detailed play by play on his blog AJ DANCE LEGACY.


Lars is that eight year old child mistakenly left in a music studio, playing with the controls, sliding crossfaders, turning knobs, and pushing buttons that light up bright colors while he grins mischievously. Behind the decks, he is a mad scientist. Lars concocts further antidotes of claptrap rarely heard in these parts. Voiceovers and sampled vocals float haphazardly over the loudest percussions imaginable. Lyrics collide into digital beeps and pongs. The faint of ears need protection.....
Read the full review!