Saturday, August 17th - LARS BEHRENROTH plays all night in Downtown LA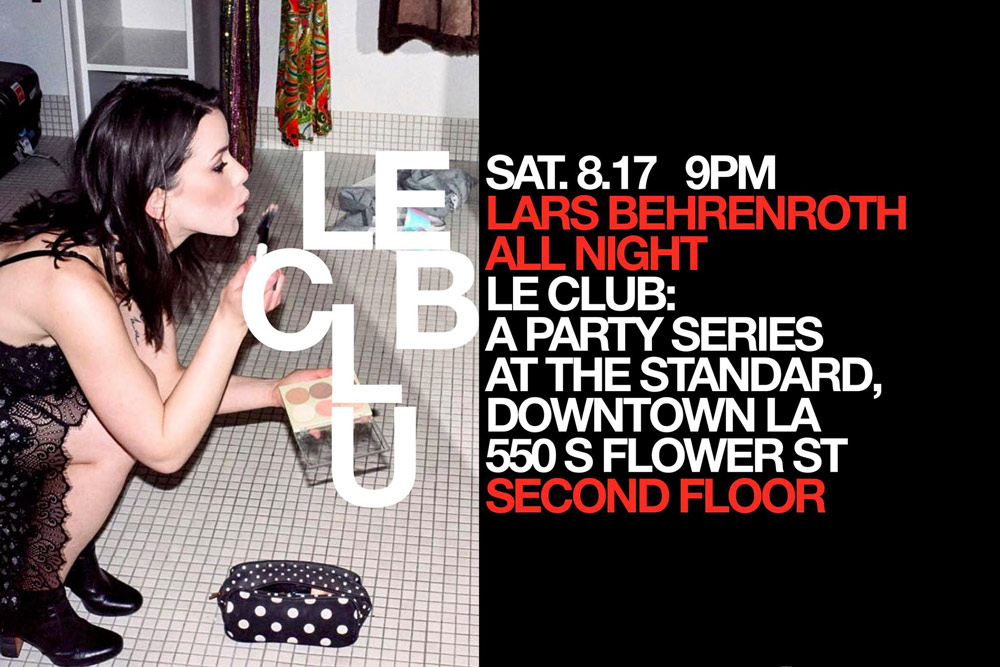 This coming Saturday will be my fourth time to play all night at The Standard in Downtown Los Angeles.
It is extremely exciting for me to be able to play the first and the last record in a set and to see where it takes us in between. My night has been growing quite a bit, especially since the opening the new venue LE CLUB on the second floor, so I suggest you arrive early to avoid a long wait. Last time the line was quite long and I'd rather have you on the dance floor than waiting to get in.

BUY EVENT TICKETS -
Facebook event page.
It'd be great to see on Saturday!
Saturday, August 17th - 9pm
LARS BEHRENROTH ALL NIGHT
Le Club at The Standard
550 South Flower at 6th St, Second Floor
Los Angeles, California 90071