Lars Behrenroth Beatport Top 10 August 2009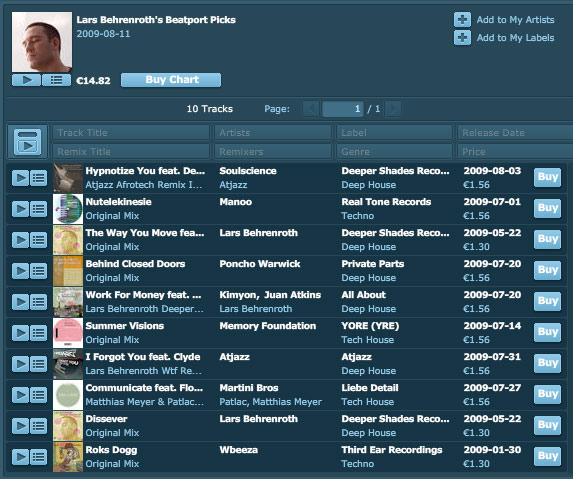 It's been a minute but here they are, my new Beatport Top 10.

Please check them out and purchase the tunes you dig.



Never forget, without supporting the labels and artists, many of us would have to concentrate on other aspects in life to pay the bills and the music you love will suffer!