Check out my Traxsource Top 10 charts for July 2010. >
Please check out my latest TOP 10 for March 2010 on Traxsource.

While you're at it, don't miss this special offer:
If you purchase three or more tracks from the current Deeper Shades Recordings release 'VARIOUS SHADES VOLUME 1' from Traxsource, you'll get $5 off your total.

Simply enter
ABC-1ECA62B21A76DE11 when you check out (in the APPLY COUPON field)
This offer is only vaild till March 18th and the coupon only applies to one order per customer.
Check out my Traxsource Top 10 charts for November 2009. >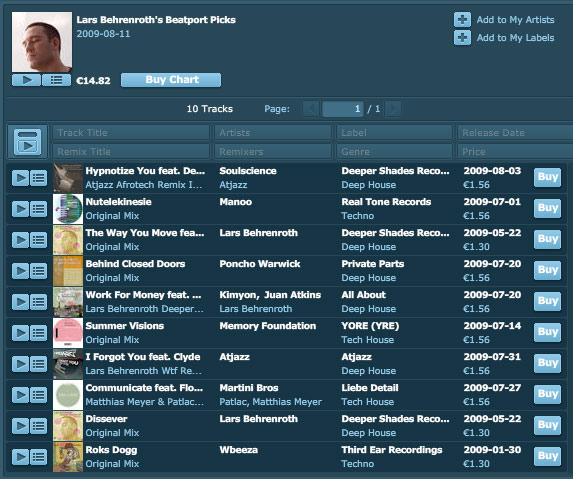 It's been a minute but here they are, my new Beatport Top 10.

Please check them out and purchase the tunes you dig.



Never forget, without supporting the labels and artists, many of us would have to concentrate on other aspects in life to pay the bills and the music you love will suffer!