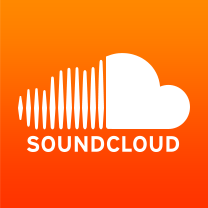 This is my fourth post to update you about social networks on which you can find and follow me.

Soundcloud was initially intended to give musicians and labels a platform to exchange music but it eventually turned into the "Instagram for music". This very strong worldwide community allows me to reach even more people with my music than if I'd just post it on deepershades.net. If you're an artist, Soundcloud is also perfect to share your demos with me through a simple message.

I usually post the Deeper Shades Of House radio shows, Deeper Shades Recordings releases, occasionally DJ mixes, as well as my own remixes & productions on my Soundcloud profile, some of which can be downloaded and others are just available to stream.
For example check out this Deeper Shades Of House Classic Special for the 400th show: