JOHANNES ALBERT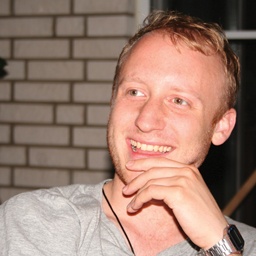 This guy is always looking for a nasty & raw sounding hi-hat. this way you can call the ambition that johannes albert follows thru all his life. Coming from the beautiful area of lower franconia in southern germany, now living in berlin, he got the joy of early house education in the mid 90s. Yeah, you might ask: Early what??? Spending all his deutschmarks for records, dreaming of american diva vocals, falling in love with english sample madness, french filters or african-sounding drums, it was all about this house thing. Being 14, he wasn't allowed to enter the clubs but he had this little record store "swing king" round the corner, which was his weekly destination. It was just about music, pressed on 12inch records. Johannes followed in the footprints of his local heros that gave him the classic knowledge of being a dj: great selection of music, variety, a smile in your eye, some technique hints, playing a hit at the right time and last but not least: keeping the fun on the dancefloor.
Deeper Shades of House Guestmix:
Extended traveling to places all over the world were another piece in the puzzle. Especially his visits to New York and Chicago gave him another impression of this house thing. Where it came from, where it will go, you know.... Roots are definitely disco and boogie music. Johannes thinks: "no boogie, no party". For studying reasons he went to the city of Wuerzburg where he payed the bill as a small-town-boy, organizing some great nights as well as playing at dark basements, empty youth centers or aunt Elisabeth's 2nd wedding. But some bookings brought him to other famous cities like Bochum, Nuernberg or even (!) Frankfurt, just to mention a few. Oh, we shouldn't forget about his first ever booking abroad, he played in honolulu/hawaii in 2006 at the mighty 'venus lounge' - no joke!
Some years later he played even more gigs in more areas, got into production and made some new friends in the so-called shizzle-whizzle-house-business. His first fancy house tracks were released on stupendous (NYC), WHITE (Berlin) and Deeper Shades (LA). Given a chance to release a vinyl EP by the Berlin-based label named WHITE, the german Groove magazine praised Johannes' first vinyl release ever "classic in the making... what a debut" and his track "people say" surely made it into the playlist of your neighborhood-house-dj! Moving to Berlin in 2010 was quite a smart step because it brought him closer to the "real" scene, you know? After all this small-town-biz, he now enjoys playing at places like Bar 25 and hanging with the big dudes. Okay, let's call it like that: small-town-biz in a greater city... hehe... well, yeah.
He's got some more funny stuff in the pipeline so you better listen....! People say: "Do it right"