BLACKANGEL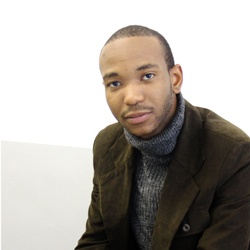 Elzer Mokoena is a young Deep House Producer, as young as 20 years of age and goes by the name "BlackAngel".
He hails from Southern Africa, currently residing in a vibrant township called Vosloorus in Johannesburg. Born and raised in Limpopo Province he relocated to Gauteng for better opportunities in the year 1998 when he was only 8 years old and stayed in Daveyton.
It was then that he was introduced to Deep House, listening to the sounds of Dj Christos, Glen Lewis, Masters at Work and Dj Fresh.
BlackAngel began his Music Production Journey at the age of 16 as he was brought up in a family passionate about Music and the Arts.
Appears On:
DSOH015
His Passion for Production was encouraged by a South African tribal House Music Movement called "Sgija" originating from Pretoria (South Africa) that gained its entry in the South African music industry in 2004 lead by the likes of Bojo Mujo, Mjava, Tsala and others. He has since then devoted his love and life to House Music.
Because of the large variety of inspirations and references in the genre of House his sound has evolved into a deeper and matured sound.
BlackAngel's source of inspiration is from Jazz & Soulful Music (introduced to him by his grandfather "Amon Mndaweni"), from Movie Scores, Deepershades.net and other producers such as Rocco, Rodamaal, Kemistry, G-Family, Dj Clock, Boddhi Satva, Claude Monnet, Ralf Gum, Revolution, Pasta Boys, BlackCoffee, Sis n Jones, Ame, Mr V, Gregory, Glen Lewis, Atjazz, Masters at Work, Abicah Soul, Torres Bros, Julian Jabre and many more.