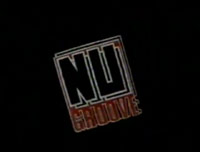 D
ope Dope Dope . You have to watch this video.
Some background infos & interviews on one of the most influential underground house music record labels - NU GROOVE Records from New York City ..
listen to all those amazing tracks; makes you go record hunting all over again :) ..
oh, and please get in touch with me if you have the original videotape .. I'd love to see the rest. . .
Got the itch to track some of those gems down?! ..
Start with the
Nu Groove label discography
over at discogs.com.
{mos_fb_discuss:6}