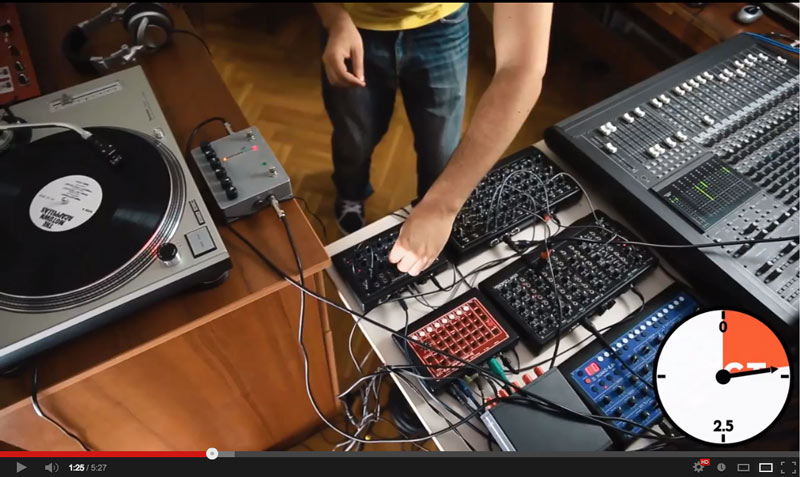 If you have seen this video before, you know how awesome KiNK plays live.
Here's now a new video posted by Fact TV where you can see much more of his technique, live set up and awesomeness. I miss tweaking all those controllers when producing. One of the downsides if everything happens in your computer
Check out the video right below.
From the YouTube description:
Against the Clock's third episode, following sessions with xxxy and Thefft, features KiNK. The Bulgarian producer has been breathing new life into classic dance music forms -- piano house, acid, loop techno -- for several years now, both in the studio and with his live set-up, and with him scheduled to play secretsundaze's Bank Holiday event this weekend, we asked him about taking on the challenge. Of course, KiNK being KiNK, he did things a little differently: he sent us a video, filmed by Boris Katzounov, of him using vinyl acapellas and his armoury of studio gear to show off what he does for his live show in five minutes -- because why bother with 10 when you're this smooth, right?